Employment Information
You are welcome to submit your resume and/or application at any time.
Click on the icon to download the application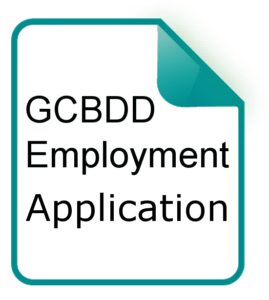 This form can be filled out online, but must be printed in order for it to be signed, at this time. The signed document can be mailed, emailed, hand delivered or faxed.
Greene County Board of Developmental Disabilities
Attn: Heather Bird-Shimko
245 N.Valley Rd.
Xenia, OH 45385
Phone: (937) 562-6500
Fax: (937) 562-6520
Email:employment@greenedd.org