Meeting the needs of children and families
The Early Childhood Programs division provides intervention services to families with infants and toddlers (birth to age three) who have special needs due to a diagnosed medical or genetic condition and/or developmental delay(s). The program, called Four Oaks Early Intervention, also is under the Ohio Department of Health's Help Me Grow program.
Four Oaks' goal is to support parents in gaining the competence and confidence to help their child learn within their family's daily activities and routines. The Four Oaks team interventions are based on the child's individual needs. Program options are flexible and designed to meet individual family choices. Services are provided at no charge to the family through home visits, individual appointments and/or groups in community sites in Xenia, Beavercreek, and Fairborn.
Initially, children are evaluated through a standardized test to determine if they have a developmental delay. This includes all developmental domains (cognitive, communication, motor, adaptive, personal-social). Screenings also are completed at this time and include vision, hearing, nutrition and social/emotional competence. Developmental assessments are completed on an ongoing basis.
Every child who is eligible for early intervention services shall receive an IFSP (Individualized Family Service Plan). The IFSP is developed by the team composed of the family and professionals and describes the services that will be provided.  The IFSP includes functional outcomes that will guide the parents in addressing their child's developmental needs.
Services providers include: Developmental Specialist, Therapy Support Team (Physical Therapist, Occupational Therapist, Speech Therapist), Behavioral Specialist, Sign Language Specialist, Nurse, and Social Worker for family support.
To obtain services, call the Greene County Help Me Grow Central Intake and Referral Office 1-800-862-5248 or (937) 562-5648.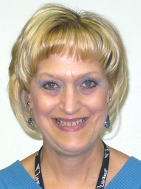 Mary Ann Campbell
Director Early Childhood Programs Division
245 Valley Road
Xenia, Ohio 45385
Ph: (937) 562-7955
Fax: (937) 562-7527